A Self-Discovery & Personal Mastery Programme That Helps People Redefine Possibilities, Achieve Freedom And Exceptional Results in Their Lives.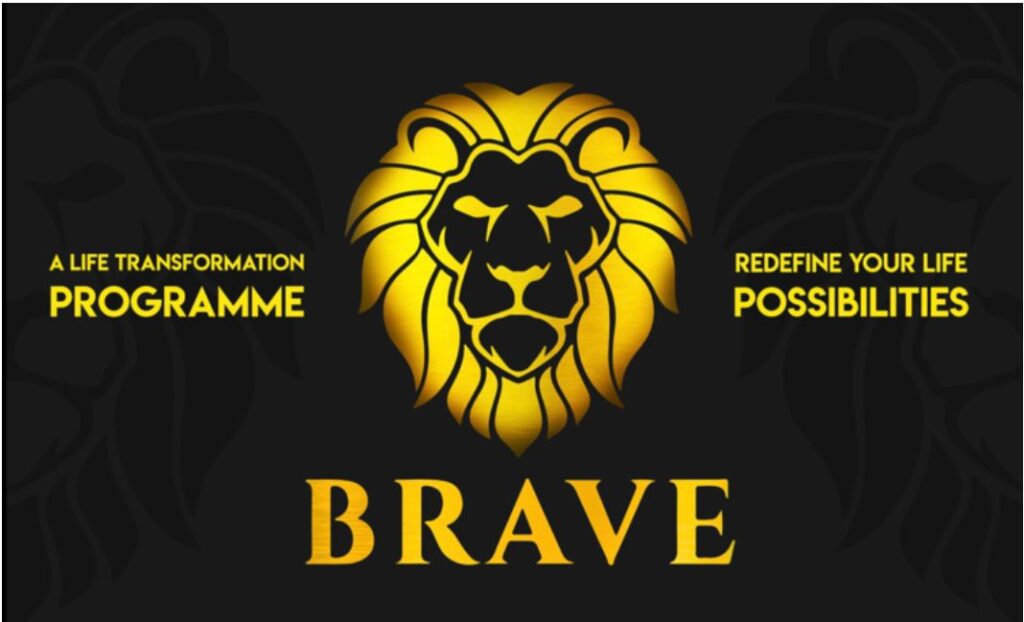 BRAVE is not a motivational course. Neither does the programme promise to give you all the answers.
Rather, BRAVE was designed to walk you through a series of events and reflective moments that will help you find the answers buried deep within yourself.
These revelations will bring about positive and permanent enhancements in the quality of your life and empower you with the freedom to be at ease and the power to be effective in the areas that matter most to you: the quality of your relationships, the confidence to live life at your fullest potential, your personal productivity and your enjoyment of life. 
BRAVE is based on proven models of transformative learning that trains the heart, mind and soul to provide you with profound and lasting difference in your life.
Our Trademark Concept & Presentation Decks To Help You Engage More Clients & Generate More Opportunities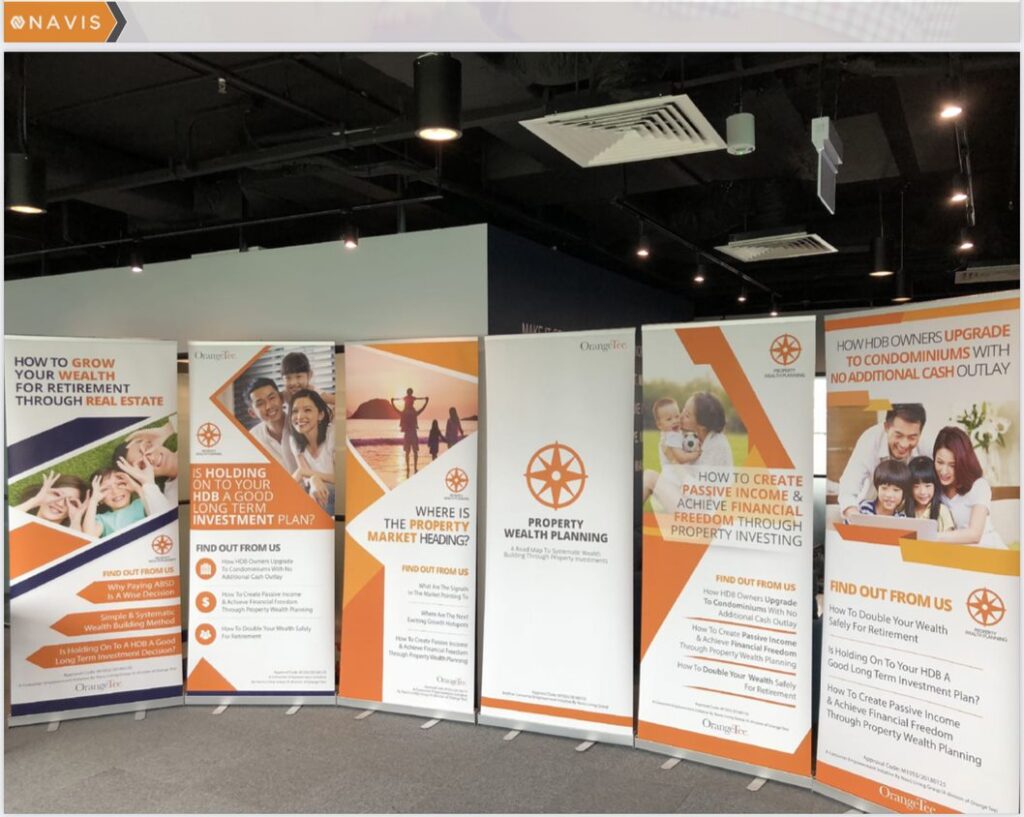 Property Wealth Planning (PWP) is a discipline that our property agents learn and apply to help HDB and Private Property Owners grow their wealth safely and systematically. 
Our Property Wealth Planners' mission is to enable more families to create passive income streams and a comfortable retirement through savvy property investing insights and strategies. 
The Property Wealth Planning Training Syllabus is backed up by beautifully created and easy to understand presentation kits; all designed with the latest adult learning methodologies to make learning complex theories simple.
Learning Never Stops With Our Ever-Evolving Comprehensive & Holistic Syllabus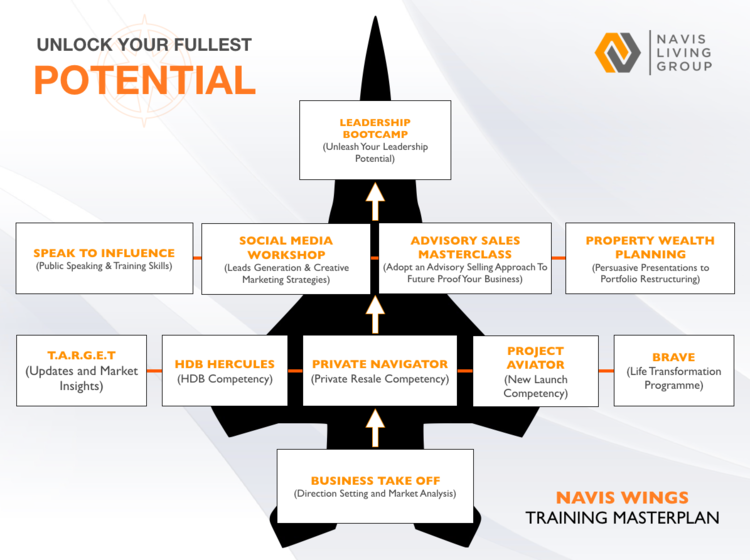 NAVIS WINGS is our Training Master Plan that produces highly qualified and deployment ready property agents.
Led by renown and highly experienced industry trainers, NAVIS WINGS enhances our property agents' knowledge and helps them achieve new breakthroughs in their careers.
With more than 190 hours of free intensive lessons, role plays, on-site training, and immersive boot camp trainings, NAVIS WINGS equips our property agents with the capabilities to meet the needs and expectations of clients from the mass market to the most affluent of investors.
Embark on a life-changing journey with us!
ADVISORY SALES MASTERCLASS
Transforming Real Estate Agents Into Confident Advisers Since 2012
Cutting Edge Mobile App Technology For NAVIS Agents
One of our proprietary mobile apps, Link Up has dramatically optimized the workflow of real estate agents since it was launched 5 years ago and updated annually.
In many ways, Link Up has helped thousands of property agents close more deals than before in a shorter amount of time, while saving them many hours and resources spent on mundane repetitive tasks.
Watch our video to understand how Link Up has impacted the lives of our people through it's revolutionary functions such as Maxposure, Navis TAG, S.A.M, iMarketing and more. Read more about Link Up here.