Are you considering a property agent career in Singapore?
You might still be in school but exposed to the world of real estate through your parents, relatives or friends.
Or you might even have worked for years in a different field and are considering a career switch for financial or freedom reasons among the many awesome reasons to be in real estate. 
Well, either way, welcome! 
Becoming a licensed real estate agent today is much tougher than before and it requires much grit and determination to attend dense training sessions and study for the RES exams.
Real Estate Salesperson Course (RES) 2022
How much does it cost to get a Singapore property agent licence?
Before you attain your licence and ID tag as a real estate agent, these are the costs you will need to prepare for:
1. Real Estate Salesperson (RES) course:
Generally in the $650-800 region at the various RES course providers (I'll list the better ones later in this article)
– If you're an NTUC member, you can enjoy up to $250 UTAP subsidy for your RES Exams.
– Singaporeans & Permanent Residents 25 years old and above can utilise their SkillsFuture credit of up to $500.
2. RES Exams:
-$417.30 (inclusive GST) for both papers.
– $235.40 (inclusive GST) per paper for re-takers.
After passing the exams, you would normally attend a real estate recruitment talk and register with a licensed real estate agency.
Typical Joining Fees are:
– Real Estate Salesperson Registration fee: $53.50 + $230 annual CEA fees = $283.50 
– Professional Indemnity Insurance: $120
– Agency levied admin fees for name cards/ID Tag/Start Up Course/Admin fees: $300-500 range.
What does the RES Course cover?
Implemented in 2010, real estate agents must first complete the RES Course from CEA approved course providers.
This course will help you learn about and understand the rules and regulations governing property agency work and practices and Singapore's laws and guidelines in the buying, selling and renting of HDB flats, private apartments and condominiums, commercial business spaces and industrial properties.
To be frank, RES courses cover so many different areas that even practicing property agents of many decades are unable to fully remember all the material.
Do not expect to pass on your first try and if you do decide to begin, remember that you are going to have to be a very determined soul and revise very hard to pass the exams.
Anecdotal evidence suggests a 20-30% pass rate out of every batch of exam takers. 
Fortunately, we do have free RES exam revision sessions if you need help passing it.
Feel free to touch base if you wish to join in our RES revision classes!
RES Course Attendee Requirements:
– Must be at least 21 years old
– Singaporean or Permanent Resident
– Minimum of 4 GCE 'O' level passes or equivalent (WPLN)
– Fulfils CEA fit and proper criteria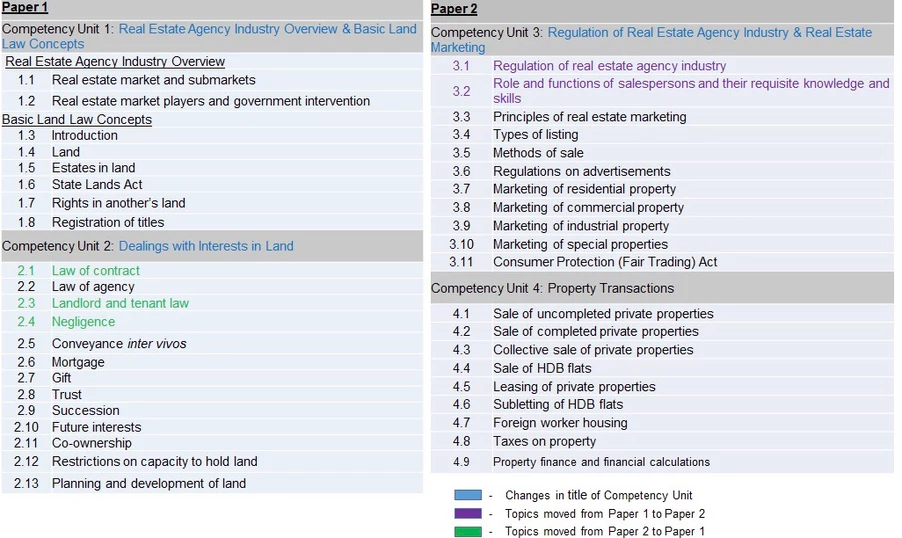 Real Estate Salesperson (RES) Exam Dates 2022
After completing the RES Course with a minimum attendance rate of 75%, you will receive a certification that indicates that you have completed the course.
With this certification, you are then allowed to register for the RES exam at CEA's appointed examination administrator,  NTUC LearningHub Pte Ltd
In order not to miss your desired examination date, you should register at least 2 months in advance as registration closes 1 to 2 months prior.
NTUC LearningHub Pte Ltd (LHub)
 Website: https://res.ntuclearninghub.com/
 Hotline: (Mon – Fri, 8:30 am to 5:30 pm): 6336 5482 
 E-mail: rea@ntuclearninghub.com 
Address: 
NTUC Trade Union House
73 Bras Basah Road #02-01
 Singapore 189556
Exam Venue: Singapore Institute of Management (SIM)
Exam Eligibility Criteria:
Exam candidates will need to comply the following:
– Complete the RES course with a minimum 75% attendance record before they are eligible to receive the
"Certificate of Completion for RES Course".
There will be a total of 2 papers with Paper 1 and Paper 2 in the following format:
Section A consists of 50 Multiple Choice Questions (50 marks)

Section B consists of 15 Multiple Choice Questions with reference to 1 or 2 Case Studies (30 marks)

Section C consists of 10 Fill-in-blank Short Answer Questions (20 marks)
The duration of each paper is 2.5 hours.
With effect from May 2013, the RES Exams format has been revised to include a Case Study Section in both Paper 1 and Paper 2 in the form of multiple choice questions.
The objective is to ensure that candidates are able to analyse and interpret the issues in a practice-oriented case study context.

 Paper 1 tests you on:
Competency Unit 1 comprising of "Real Estate Agency Industry Overview and Basic Land Law Concepts"

Competency Unit 2 comprising of "Dealings with Interests in Land"
Paper 2 tests you on:
Competency Unit 3 comprising of "Regulation of Real Estate Agency Industry and Real Estate Marketing"

Competency Unit 4 comprising of "Property Transactions"
You are required to pass both papers in order to obtain your licence. The passing mark for each examination paper is 60% and is subject to review by the Council for Estate Agencies (CEA).
RES Exams Results Notification
The Exam Administrator will notify you of your results.
When are the RES Examination results released?
– The RES Examination results will be released 4 – 6 weeks after the examinations.
Candidates who have passed one paper* are allowed to retake the examination in modular sitting.
The exams results will be in one of the following formats:
 
Pass (P)

Fail (F)

Pass Paper 1; Fail Paper 2 (P1 F2)

Fail Paper 1; Pass Paper 2 (F1 P2)
It is a requirement for RES Course participants to pass the RES Exams, comprising two papers, within 2 years of getting your RES Course completion certificate.
If you have a modular pass in one paper of the RES Exams, you are required to pass the remaining paper within the 2 years timeframe.
If you fail to do so, the modular pass in one paper will not be valid and you will have to retake the RES course before attempting the RES Exams (i.e. both Paper 1 and Paper 2) again.
When are the RES Examination results released?
– The RES Examination results will be released 4 – 6 weeks after the examinations.
Appeal of RES Exam Results
If you believe that you should have passed the exams, you may submit an appeal to review your exam paper via CEA's appointed examination administrator, within 5 working days from the date of the notification of examination results.
A non-refundable fee of $64.20 (inclusive of GST) is charged for the review of each examination paper.
Important Note for Aspiring Property Agents and Foreigners:
Attending the RES Course and passing the RES Examination does not automatically qualify you to be a real estate salesperson.
You will have to comply with the full registration requirements stipulated under the Estate Agents Act, which include meeting the fit & proper criteria.
Do check the complete list of registration criteria on CEA's website before registering for the RES Course so that you do not get a nasty surprise after passing the exams. 
For foreigners who wish to register with CEA as salespersons, you will need a valid Employment Pass (EP) issued by the Ministry of Manpower (MOM).
After which, you will have to find an estate agency that is prepared to support your registration application, who would then check with CEA.
When registering for the RES Course, you will need to produce a letter of sponsorship from the estate agency. Yes, it is strict even for course-takers who are learning for the sake of it. 
List of Recommended RES Course Providers 2022
What happens after I pass my RES Exams?
Get an application form from Us and submit your application to CEA for the 'In-Principle Approval' (IPA).
Approval of CEA Registration
Within 4-6 weeks, you should receive a notification of CEA's approval.
Congratulations! CEA has confirmed your registration with your agency. 
You are ready to start on an exciting and rewarding real estate career!. 
Enjoy our 100% RES joining fee subsidies for brand new/experienced agents. Limited slots available.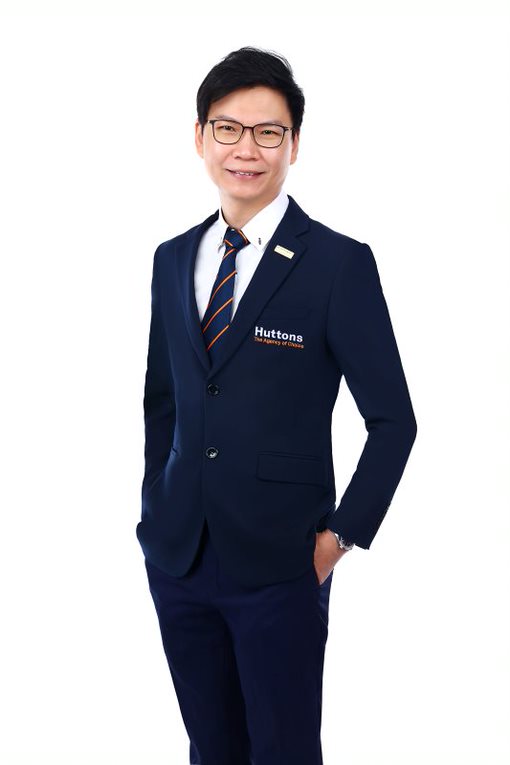 Find out more about NAVIS